There are many hotels, resorts and attractions for you to consider for your holiday.
Some people prefer all inclusive resorts, while others like the more adventurous style of staying at a hotel & doing their own exploring.
The below Huatulco map is a great starting point
Whatever your choice of accommodations, make sure you hire Alfonso for your tours & excursions. He will give you one of the best Huatulco tours you have ever had!
10% of every purchase will be donated to help local community needs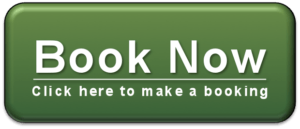 We met Alfonso on a short van ride back to our resort and were immediately hooked! The next day, he took us on a tour through the national park up to the waterfalls. He was very knowledgeable of the local culture and took time to...More

Excursion553876
3/03/2019

Alfonso started as our tour guide and ended as our friend. After using him for our first excursion, we knew he was the only person to use for all of them. We book multiple excursions with him and were highly satisfied with them all. He...More

Barbara S
6/05/2018

Alfonso has this relatively small operation, which appealed to us because of the informal, personal nature. We took the city tour and the waterfall tour. He and his girlfriend live in the hills where we toured on the way to city and falls. They were...More

ScootC
3/05/2020

We had the most amazing two day tour with Alfonso Gabriel and his lovely wife Laura! We had no idea that Oaxaca City offered so much history and beauty and Alfonso made sure we saw it all! He is very passionate about the Oaxaca region...More

mlsp
2/17/2020