1. 3 Levels of Huatulco – Tour of Santa Maria Huatulco
To begin this 3 levels of Huatulco excursion, you will be picked up at your hotel and brought to the quaint town of Santa Maria Huatulco. Here, your tour guide will lead you through the streets & shops of this authentic Mexican village. You will meet the locals, visit the shops, and find souvenirs to bring home. If you like to drink, there will often be samples of mezcal, an alcohol brewed from the agave plant, but distilled at different altitudes than tequila, which is also derived from the agave plant. Be sure not to drink too much mescal, or you may pay for it the next day.
2. Coffee Plantation Village
Your Mexican experience will not be complete without heading up the mountains to the coffee plantation village of Pluma Hidalgo. It sits a staggering 5,000 feet above sea level, and the view is breathtaking! This village is built on the coffee industry, so you will be able to taste & smell freshly ground Mexican coffee of all sorts. If you have coffee-loving friends & family back home, this a great place to purchase a gift they will appreciate. Bring some home for yourself as well. If you would like to experience this, along with other aspects of the area, make sure you request a custom Huatulco tour.
3. Meet the Locals With Flowers
Your final leg of the journey will bring you to a local resident's home that is filled with colorful flowers. With so many exotic varieties, you had better have lots of storage memory in your camera. You will need it. You will also have the opportunity to chat with the locals, who love to entertain.
The Excursion Home
After a great day of experiencing the three levels of Huatulco, you will have an amazing view on the way back to your resort hotel. As you wind through the mountain roads, you will see the picturesque tropical trees, plant life & ocean. Keep your eyes open for wildlife as well. You never know what might pop out on this best Huatulco tour.
Tour Length: Approximately 4.5 hours
Departure: From Your Hotel in Huatulco
$50 USD – Lunch & Water Included
Group rates available upon request
10% of your tour fee will be given to help local children needs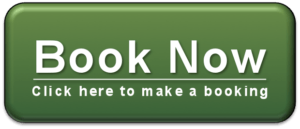 Alfonso provides a unique perspective of a unique area. This tour is properly named, as you experience three completely unique and different areas in a matter of hours. The climate and fauna change rapidly as the tour progresses. Perfect experience with a perfect guide.

Milesfromu77
6/04/2018

We booked the waterfall tour with Alfonso and had an amazing experience. Alfonso is very knowledgeable and made the drive to the waterfalls very informative and interesting. The lunch provided as part of the tour was delicious and one of our best meals while in...More

amytraveler100
9/29/2019

My family and I booked with Alfonso and Best Huatulco Tours and he did not disappoint! We enjoyed the waterfall tour which included an authentic riverside Mexican lunch so much so, that we decided to book a second tour with Alfonso which consisted of us...More

Tia K
1/08/2020

We had originally hired Alfonso to take us to the hotel from the airport.He greeted us at the airport and we were quickly on our way to the resort in a very clean and airconditioned van with cold beverages en route. Later in the week...More

Wade D
7/03/2019