Huatulco Iguana

Hungry Crocodile

Alfonzo with an Iguana

Riding a Horse

Baby Crocodiles

Another Sea Turtle in Huatulco

Group of Iguanas

Boating in Crocodile Territory

Whitetail Deer

The Boat Ride to the Crocodiles

Feeding time for the Iguanas

Crocodile on the River

Beautiful Sea Turtles

View from the River that is Full of Crocodiles

Enjoy Beautiful Huatulco

More Turtles

Be Careful!

Local Pet Monkey
Huatulco Crocodiles and Turtles Tour
The Huatulco Crocodiles and turtles tour is a great mix of adventure and nature. It shows both the crocodiles and turtles in their native environment, and allows you to view them at a safe distance. There are many other animals and birds you will see on the tour.
Crocodiles Excursion
You will be picked up at your resort or hotel and brought to the town of La Ventanilla. Here, a group of families strive to restore the crocodiles habitat. With Crocodiles being endangered in the area, the efforts to keep the area preserved is a worthy one. The eco tour factor is definitely present in this excursion. All in all, this could be on the list of best Huatulco Tours for ecotourism out there.
Don't forget to bring the 100 pesos entrance fee.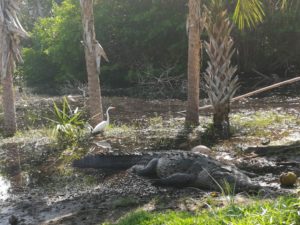 The tour includes being paddled through a river with crocodiles swimming around. You will also see plenty of iguanas, birds and other wildlife in the area. Alfonso's knowledge of the birds is unparalleled.
Be sure to stop at the café for authentic coconut water out of the shell, homemade tortillas, and other snacks.
Turtles Tour
Your tour will begin with a drive through the mountains to the small, authentic town of Mazunte. Here, you will stop and visit the local shops before going to the National Turtle Research Center. This Center a key for breeding, releasing, and keeping turtle numbers stable in many regions of Mexico. Make sure you take the time to look at the numerous species of turtles at various stages of growth.
Bring an extra 32 pesos for your admission, along with some extra money for locally made soaps, moisturizers and other souvenirs.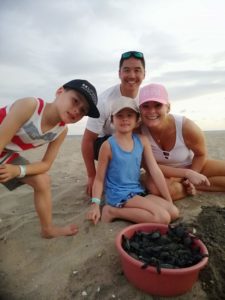 Supporting the Environment
Both the crocodile & turtle portions of this tour are about building a sound ecological future in Mexico. With the tourism industry bustling, it is very easy to forget about our duty to the environment. Your tour locations are set up to ensure that never happens.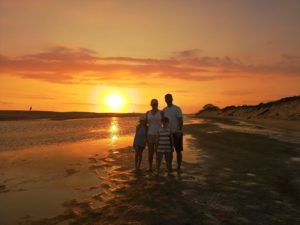 Length of Tour: Roughly 7 hours
Departure: Your Huatulco hotel or Resort
$50 USD
Group rates possible if requested
Community Needs are Important to Alfonso. He Gives 10% of Each Tour to Help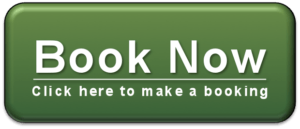 We took a day tour with Alfonso. We wanted a custom private tour as our time was limited. He responded to our email within the hour to set up a tour. He picked us up in an air conditioned SUV with cold beverages always ready....More

littlebusters
3/09/2020

Alfonso Gabriel was an amazing tour guide and all around a great guy to know in Huatulco. He took my family on the tour of waterfalls, which involved a drive into the mountains, the waterfalls and then a wonderful lunch. The waterfalls were amazing but...More

Justyna7
12/01/2019

Alfonso was THE BEST tour guide/personal transportation/person I have met/utilized on any vacation we have been on!! Extremely pleasant, knowledgeable, fun and had an amazing grasp of the English language! I would never use anyone else when going to Hautulco!

Lisa P
3/05/2019