Huatulco City Tour
Explore the beautiful places of Mexico on this Huatulco city tour. You will experience the deep culture & rich history as you walk the streets of La Crucecita. Street vendors & shops will sell you plenty of hand crafted gifts & souvenirs to bring home.  Make sure to bring your wallet so you can take part of the culture home with you.
Locally Brewed Mezcal
Locally brewed mezcal will be free flowing in the shops that sell it, and you are welcome to sample it. Like tequila, it is made from agave, but the different altitude gives it a unique taste that is quite different from tequila. Sample various years & flavours until you find the one you want to buy. As long as you are potentially buying, the shops will keep the samples flowing freely.
The Virgin of Guadalupe
You will be view the largest ceiling painting in the world of the Virgin of Guadalupe in La Crucecita, you. It is located in the local Catholic cathedral. The artwork and attention to detail is definitely worth the visit.
You will also visit La Bocana Beach, Chahue & Santa Cruz Bay. Each of these locations are picturesque, and offer various shops & an assortment of local cuisine.
Your will finish your journey at your hotel, where you began.
The Huatulco City Tour is one of the shorter excursions available by best huatulco tours. It is a great option for those coming in on a cruise ship that have limited time. The beauty of this tour is that it can also be customized to fit in other things you want to see and do in Huatulco.
Tour Duration: Approximately 3 hours
Departure: From Your Hotel or resort in Huatulco
$30 USD – Lunch & Water Included
Possible Group Rates Available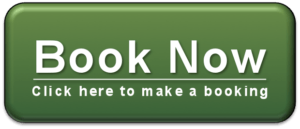 Alfonso is a fantastic tour guide. He picked us up on time and drove us up the curvy mountain road to the waterfalls. Along the way he informed us of many things! The stops along the way were fascinating as well. We learned so much!...More

Erika H
2/02/2018

Alfonso picked our group up at the airport for private transportation to our resort. We also did the 7-bay tour, had lunch at a beach restaurant, did some Blackfin tuna fishing, snorkeling, and saw some great sites on the ocean including beautiful private bays, whales...More

trixie_yas
3/05/2019

My brother and I instantly contacted Alfonso after reading about him on his website. He was SO accommodating for us and worked with us to create such an amazing experience that I will forever remember. Meeting Alfonso and traveling around Huatulco and Pluma Hidalgo together...More

themichaelamarie
12/26/2019

Alfonso has this relatively small operation, which appealed to us because of the informal, personal nature. We took the city tour and the waterfall tour. He and his girlfriend live in the hills where we toured on the way to city and falls. They were...More

ScootC
3/05/2020