Mexico Tapestry Making

Local Medicinal Smoke

Enjoying Freshly Made Tortillas

Starting to make a tortilla

Large Huatulco Cactus Field

Mexico Tortilla Making Process

Local Walkwal with a Ceiling of Branches

Enjoying the Tour

Huatulco Food Being Prepared

Fresh Authentic Mexican Tortillas

Cactus Field

Cactus for Medicine

Mexico Brick Making
Time Required: About 5 hours
Departure: Your resort or hotel
$50 USD each, or $45 each with 4 person minimuc – Water, sodas & entrance fees Included
Group rates may be requested
Are you tired of touristy tours and excursions that show you all the highlights, but do not really give you a true feel of what Mexico is all about? If so, the Huatulco Town & Traditions Tour is for you. This excursion skips all the normal touristy stops and brings you to a rural town to experience what life is really like in Huatulco.
Piedra de Moros, Huatulco Community
Your tour will take place in the Piedra do Moros Community. It is locate approximately 4 km north of the 200 highway, towards the Huatulco International Airport. The food, the culture & the people there will give you a true taste of authentic Mexican culture. This is likely on the top of the best huatulco tours to gain a true Mexican experience.
Making Tortillas – Huatulco Town and Traditions Tour
As you can see in the video above, you will be given the chance to learn how to make an authentic Mexican tortilla. Afterwards, you will be able to enjoy eating the best tortilla you have ever tasted, knowing that it was your hands that created it.
Brick Making
Unlike the modern industrial world, bricks are made by hand in rural Huatulco. See the process of how they are created, and try your own hand at it if you like.
Tapestry Making
Tapestry, blankets, rugs & more are made in Piedra de Moros. Watch the weaving process, and learn the art that has pretty much been forgotten in our modern world. You could even purchase a woven product to support the local business & have a great souvenir to bring home.
Huatulco Nopal Cactus Fields
The Nopal Cactus is a perfect crop for Huatulco. With it's ability to survive in low moisture areas, it is a low maintenance crop that has many benefits. It is used in shampoos, salads, juices, beauty creams, and many other products.
If true Mexican Culture is what you want to experience, the Huatulco Town and Traditions Tour is a must see.
Each Tour Gives 10% to Better the Community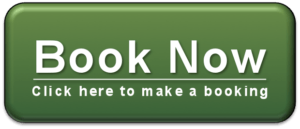 Alfonso was absolutely wonderful and informative on our private "three levels of Huatulco" tour. We even made an unscheduled stop at the Museum of Oaxacan Art in La Cruceceta where my wife purchased a beautiful hand made tapestry. His time is your time on a...More

Hair-Hat-Mike
4/08/2019

We had the most amazing two day tour with Alfonso Gabriel and his lovely wife Laura! We had no idea that Oaxaca City offered so much history and beauty and Alfonso made sure we saw it all! He is very passionate about the Oaxaca region...More

mlsp
2/17/2020

Excellent tours of the area with Oscar We had a blast on all our tours with him. He was entertaining and informed. He had answers to all our questions. We went on a tour of the cities, tour of the bays with snorkeling in the...More

O3285IVstevel
3/06/2019

We were fortunate to spend the entire day with Alfonso on a city and waterfall tour. He reached out ahead of our tour and asked what type of beverages we preferred. When we hopped in his van it was fully stocked. He drove us to...More

SRBBMB
1/21/2020